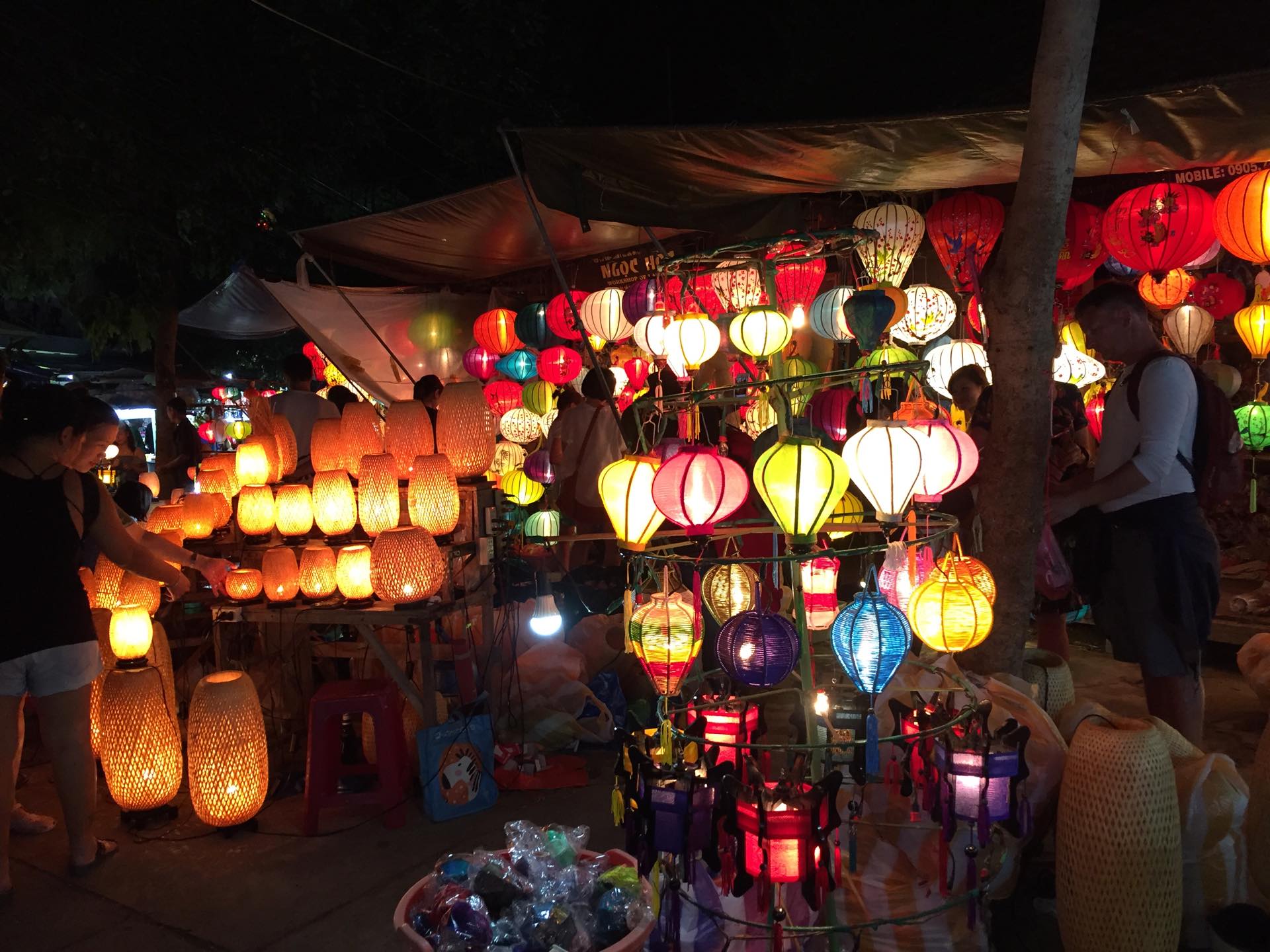 Asia with kids
Vietnam With Kids- Hoi An's less known Attractions
January 14, 2018
Spice up your family trip to Hoi An with these under-the-radar activities
Families visiting Vietnam tend to flock to Hoi An, and with good reason. The white sand beaches are attraction enough in themselves, but this pretty town also counts impressive architecture, a stroller-friendly pedestrianised Old Town and a colorful arts and crafts scene among its family-pleasing attractions. Oh, and there's some excellent shopping to be done here, and some delicious cocktails (and mocktails for the littlies) to be drunk. All good, except of course this means jostling for elbow room with other families as well as the backpacker brigade at the major sites and attractions. For a little more spice and local flavor, families in Hoi An can easily ditch the big crowds and find under-the-radar activities – read on for some highlights.
Take a Free Bike Tour With Local Students
Set up by enterprising local students keen to improve their language skills by interacting with English-speaking visitors to Hoi An, these fun free tours are basically a win-win. The friendly students have an off-the-beaten-track ethos, aiming to show visitors the sights that don't appear in any guidebooks. Families will need to rent their own bikes (most hotels offer this service for next-to-nothing) and pay for extras such as ferries and food (and contributions to local community projects are welcomed!) but otherwise it's a freebie that allows families to cycle around traditional rural villages, past rice paddies and grazing water buffalo, and visit craft villages to see expert carpenters and boat-makers at work (there are options to take part in workshops, too). Cyclists can take tea with locals and visit family homes to see how traditional dishes are prepared. All in all, it's a fun way to get off the tourist trail and interact with local communities.
Make traditional (and edible!) Vietnamese toys:
Toys you can eat! Hoi An is famous for its tradition of 'Tò he' –  figurines made from rice paper crafted into flowers, animals, super-heroes…basically every kid-pleasing shape imaginable. While it's common to see these toys for sale by the roadside and at the markets of Hoi An, families in the town can also make their own by taking part in a workshop (ask around, or use an agency such as Backstreet Academy). For less than $20 families can spend a few fun hours learning about this centuries' old tradition, and moulding their glutinous rice paper into the shape of their choice.
Got time and cash to spare? It's even possible for visitors to Hoi An to make their own bikes from locally-sourced bamboo. Locals use the abundant crops of sturdy bamboo to make all manner of useful objects, and visitors can take part in bike-building workshops (it's skilled work, and there are options to be as hands-on or hands-off as you choose), with the whole process taking between 6-14 days (bikes can be shipped on request). The whole thing costs around $400 (not including shipping) but the end result is a nifty, durable bike that makes a pretty impressive memento of your family trip to Hoi An. Plus, you can ride  it around for the duration of your stay in Vietnam if you have time to see it through to the finish.
Learn homestyle cooking
Encourage the kids to get hands-on in their food habits by taking part in one of the many cookery classes in Han Oi. Some classes involve visiting farms and markets to learn about selecting the choicest ingredients for whipping up those delicately-flavored Vietnamese dishes such as white rose dumplings and quang noodles. Kids should enjoy making sweet treats such as green bean cakes, and the chance to eat what they make might encourage fussy eaters to embark on new gastronomic adventures. Some Hoi An cooking classes are fairly touristy affairs, but others such as the aptly-named My Grandma's Home Cooking, involve traveling to rural villages to learn the culinary magic of locals who have been creating delicious family meals for generations. Families who appreciate the flavors at the welcoming Cafe 43 can also take classes on site, for just a few dollars per head.
Ethical eats at Streets Cafe
Take your budding chefs to Streets Restaurant-Cafe, where disadvantaged young people have a chance to enrol on cookery training courses, applying their skills in the restaurant. As part of the global Streets International social enterprise, it's a feel-good way to eat, but that's far from the only reason to visit. The food is excellent by any standards, and the pretty setting and artfully-restored old building will impress the grown-ups as the kids slurp up noodles and delicious mango smoothies.
Photo: Efran shimon